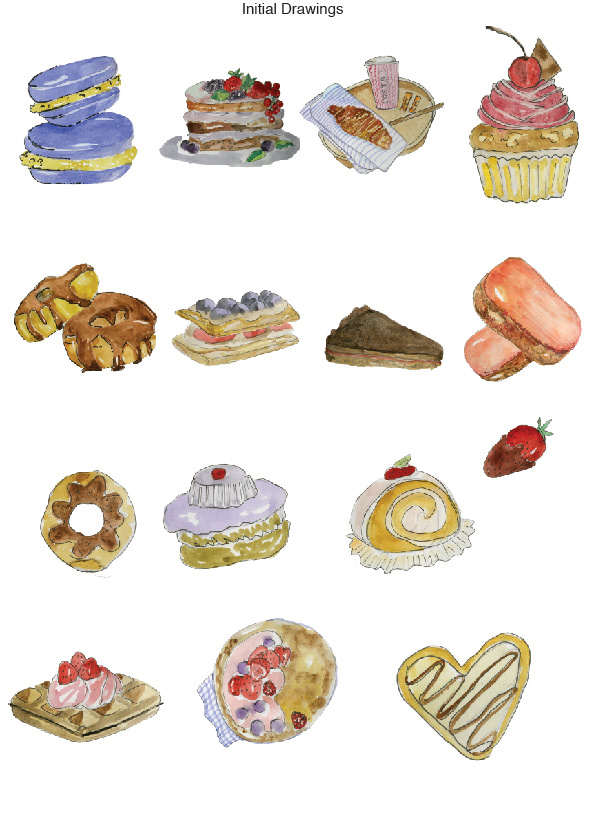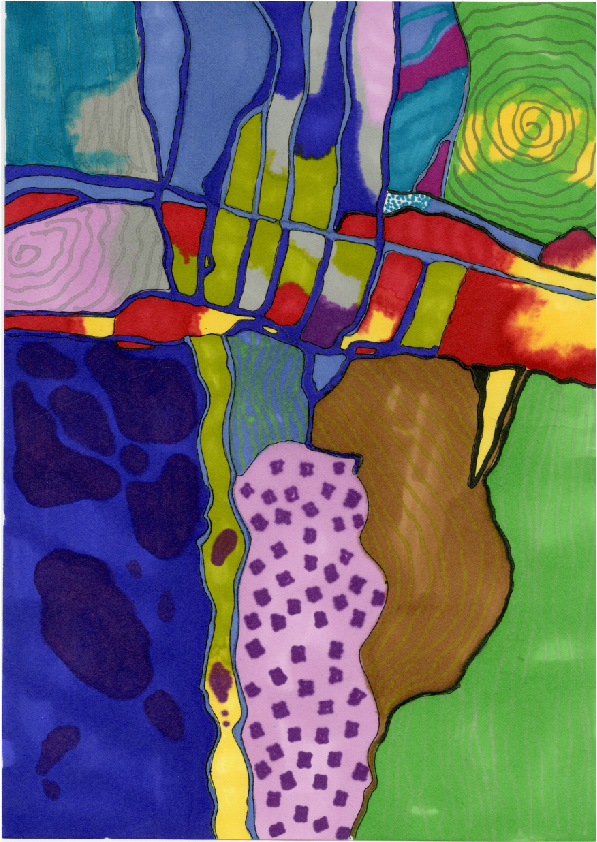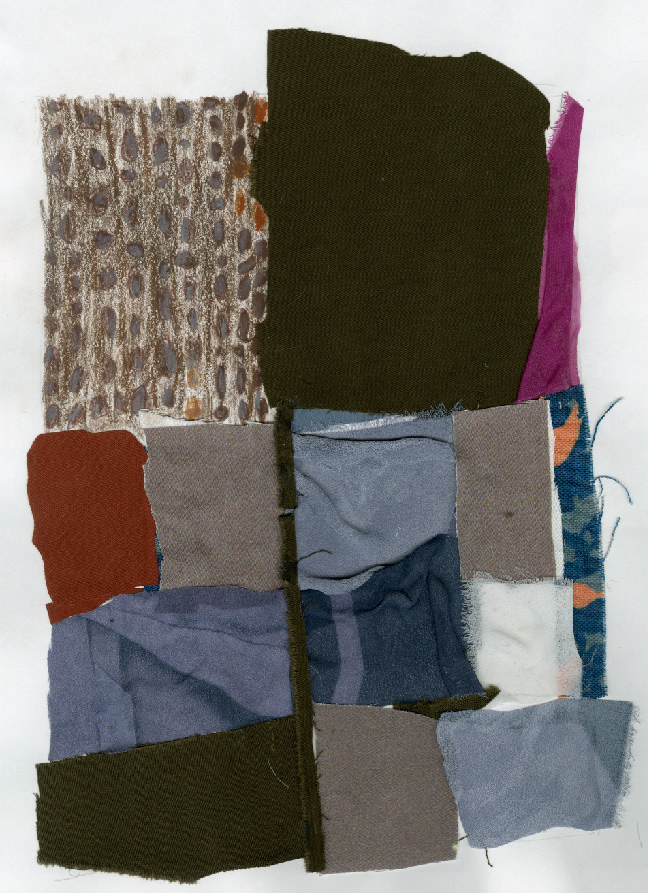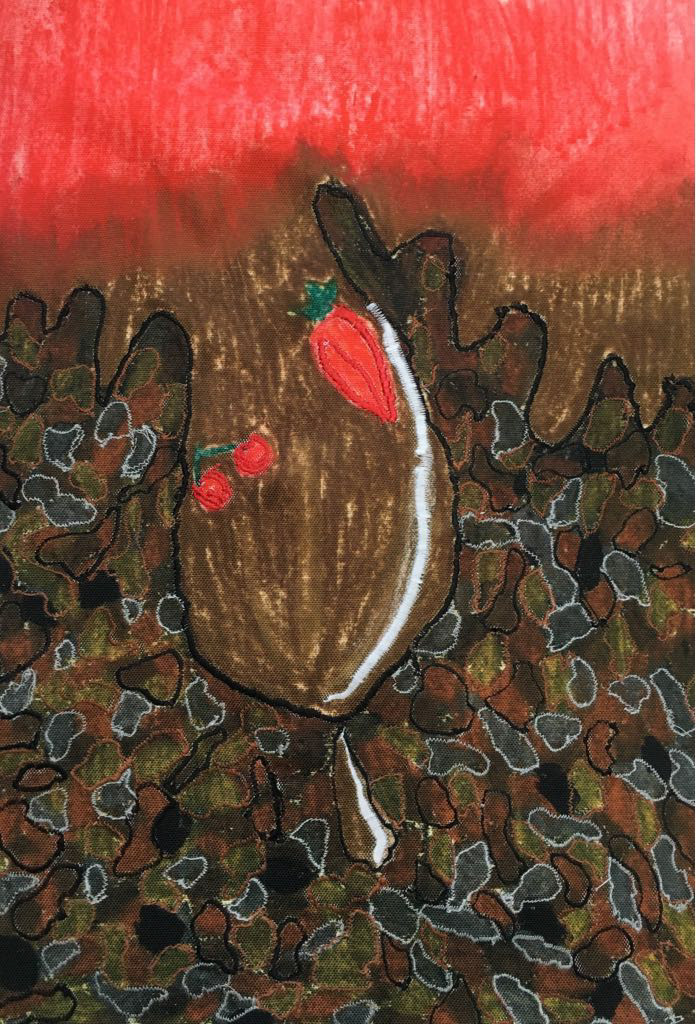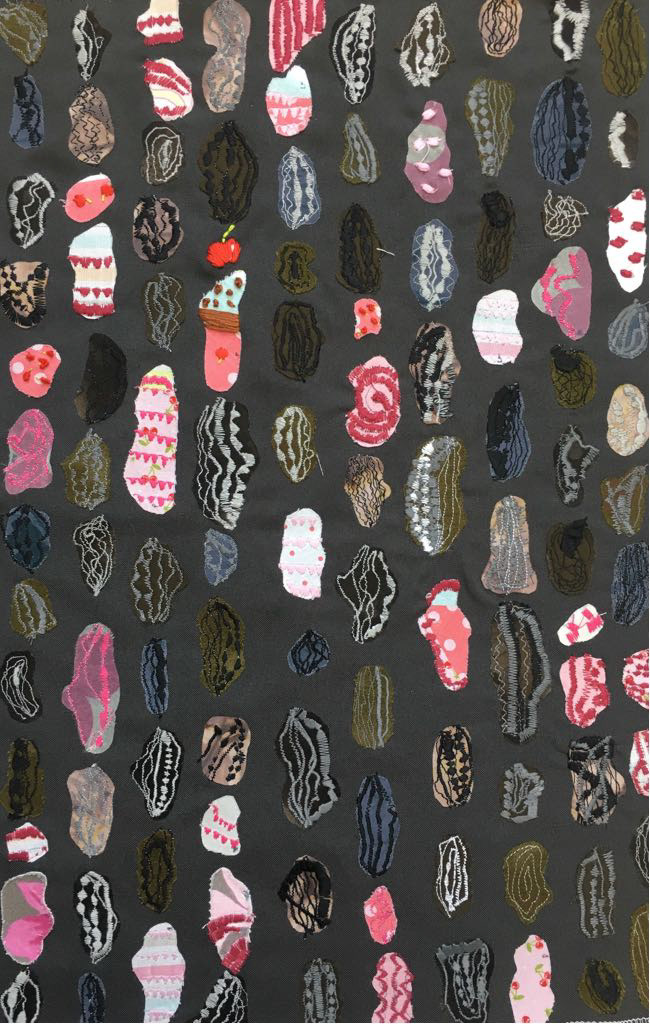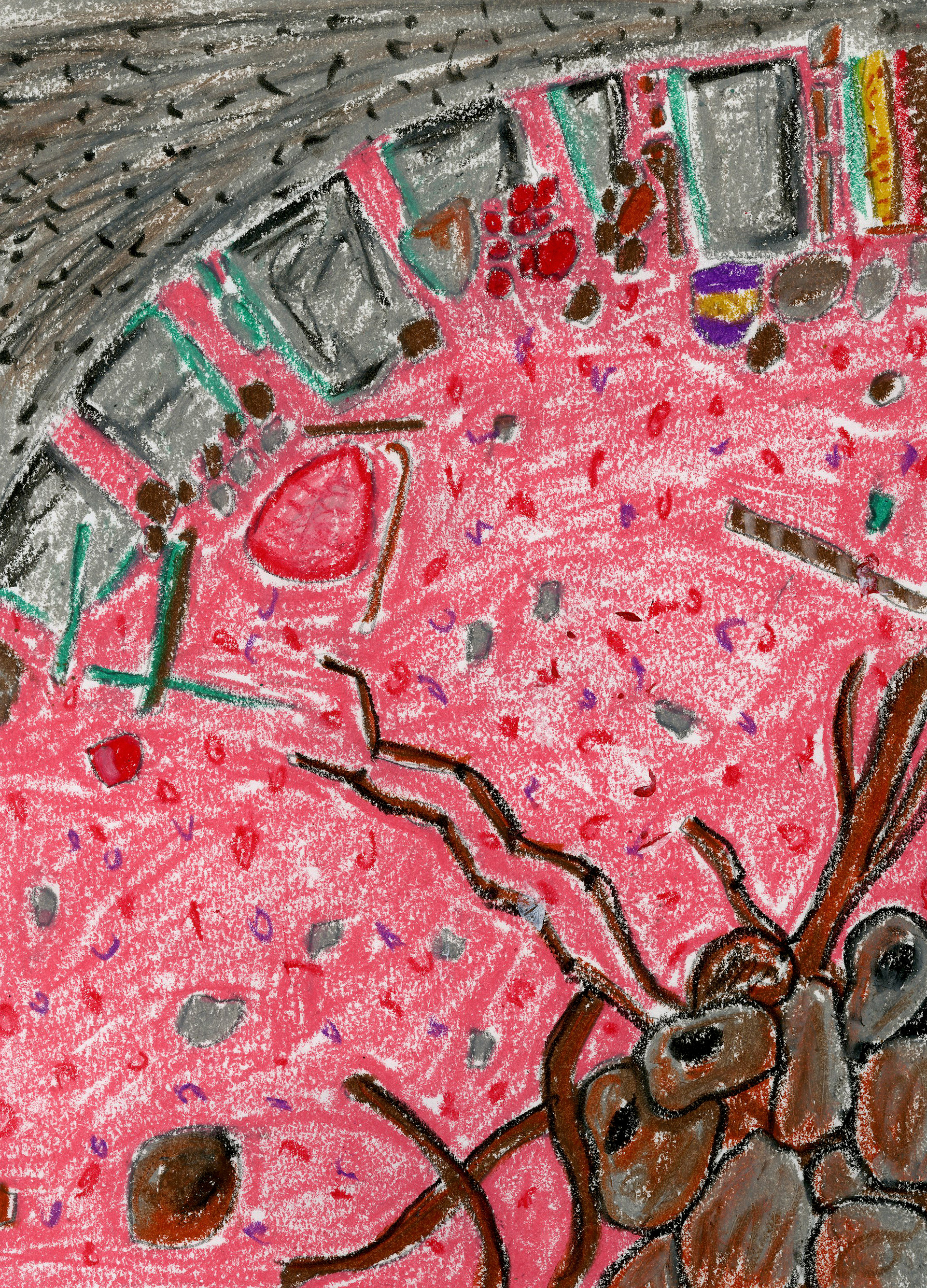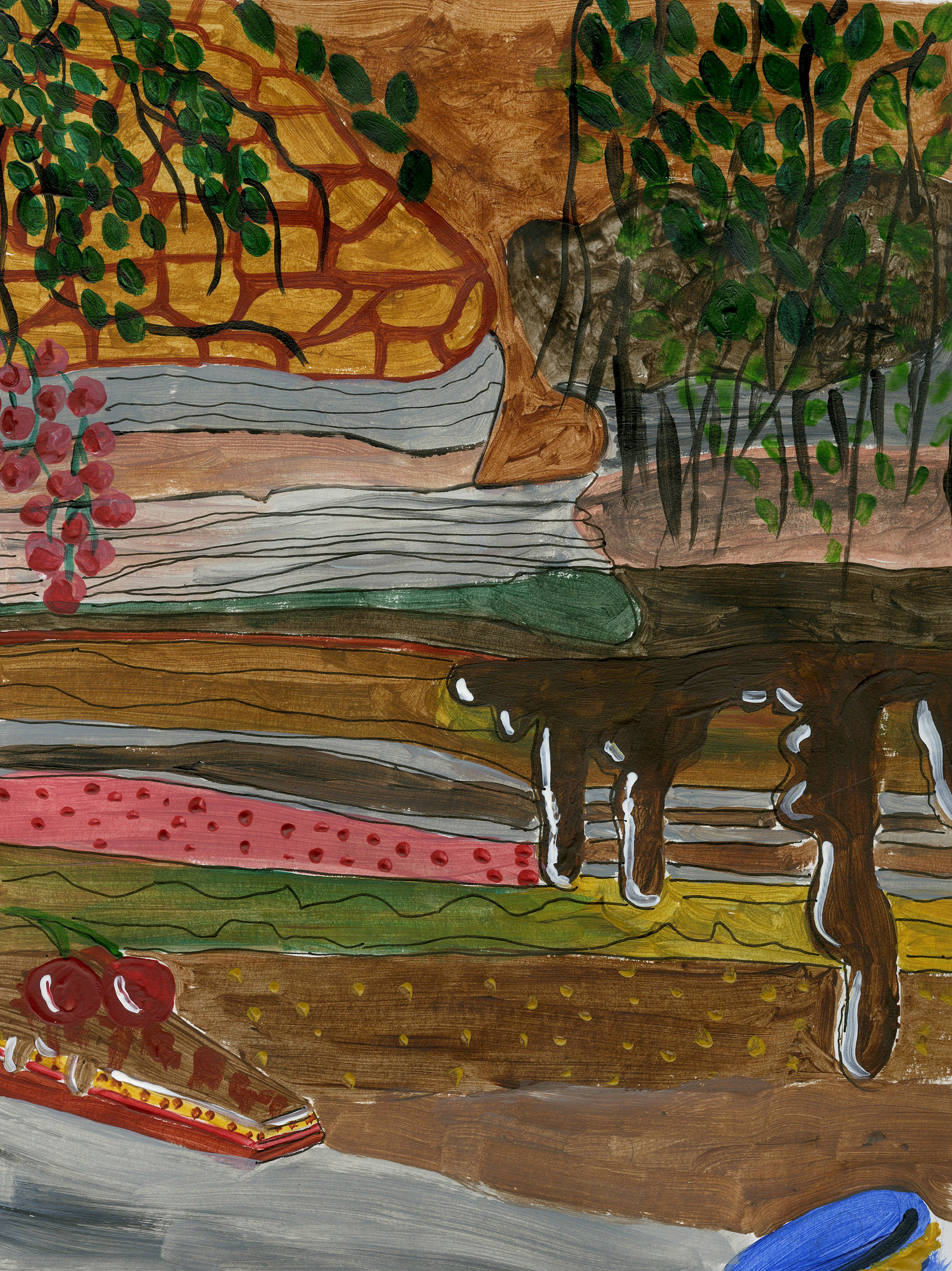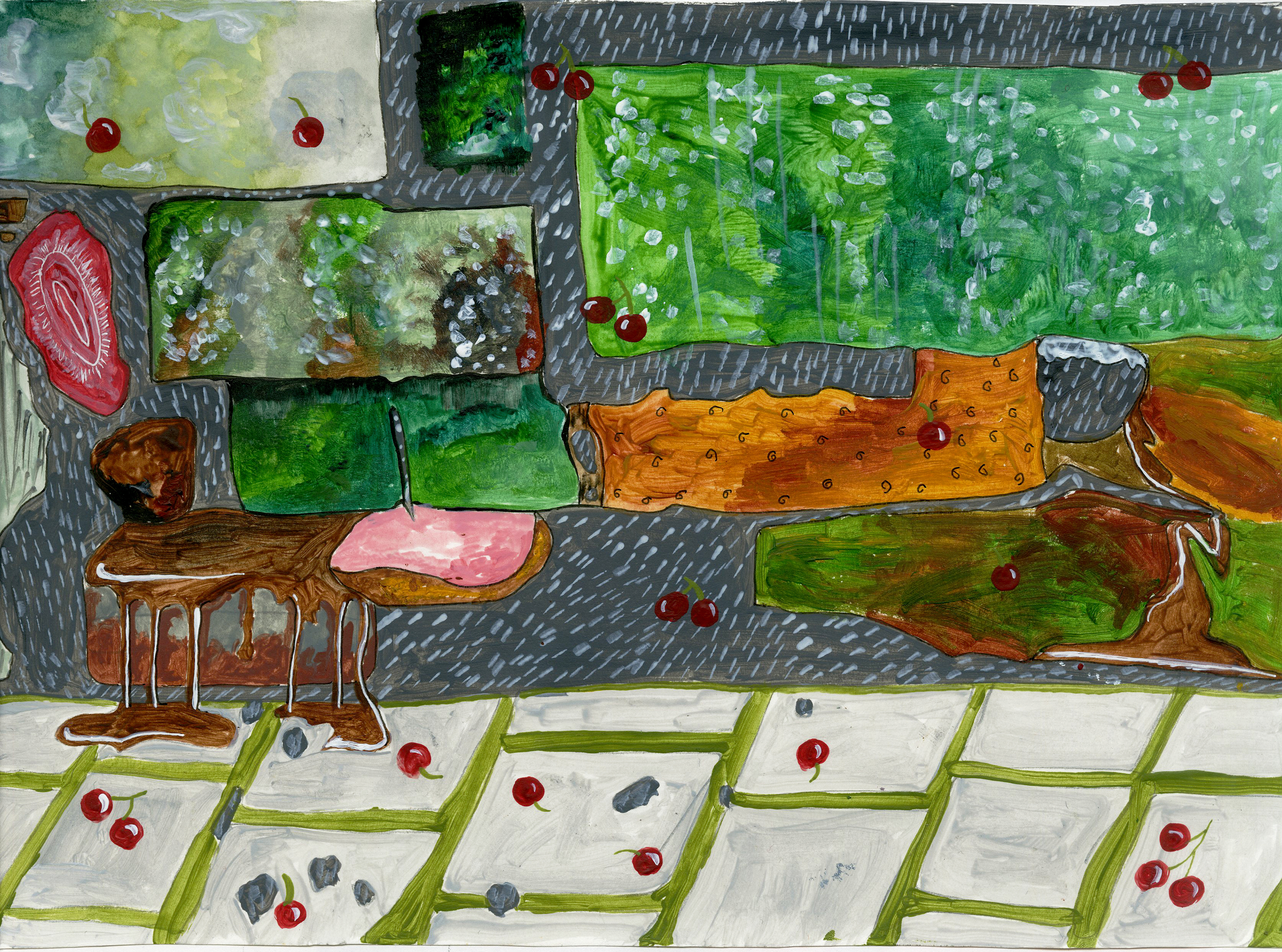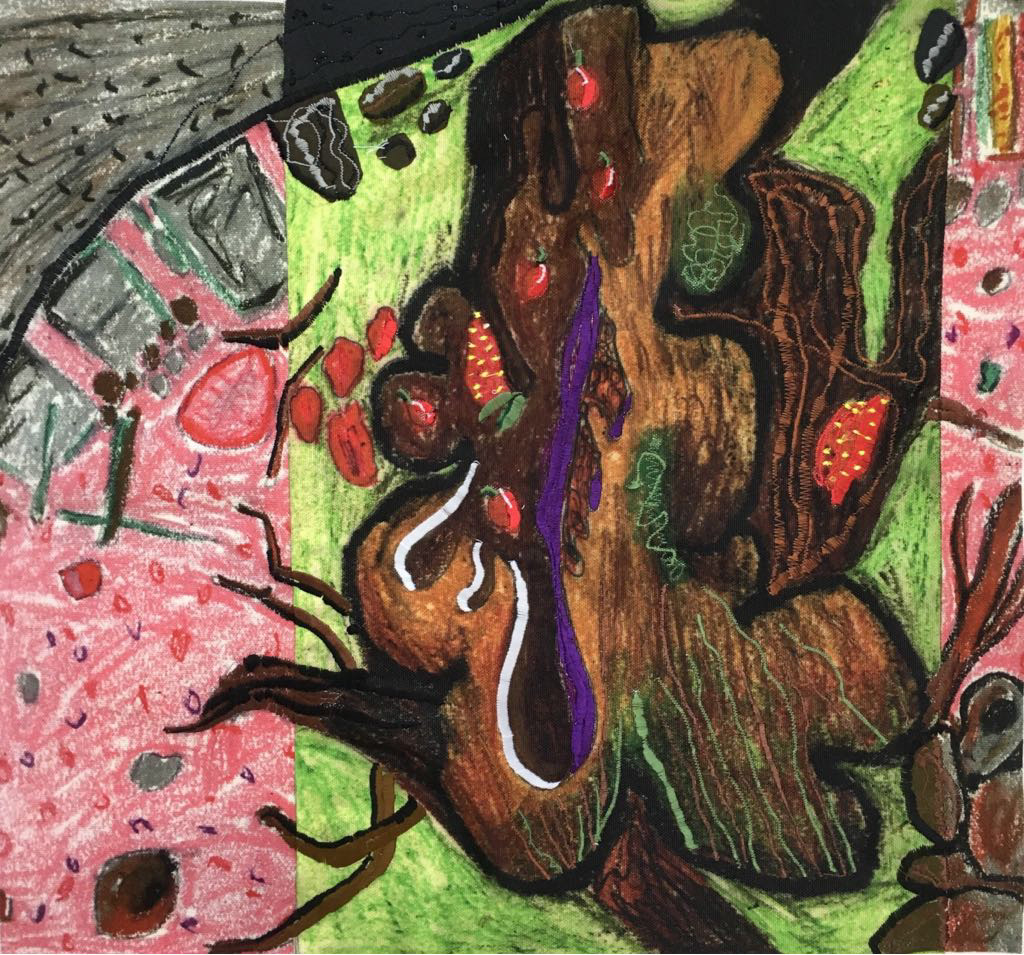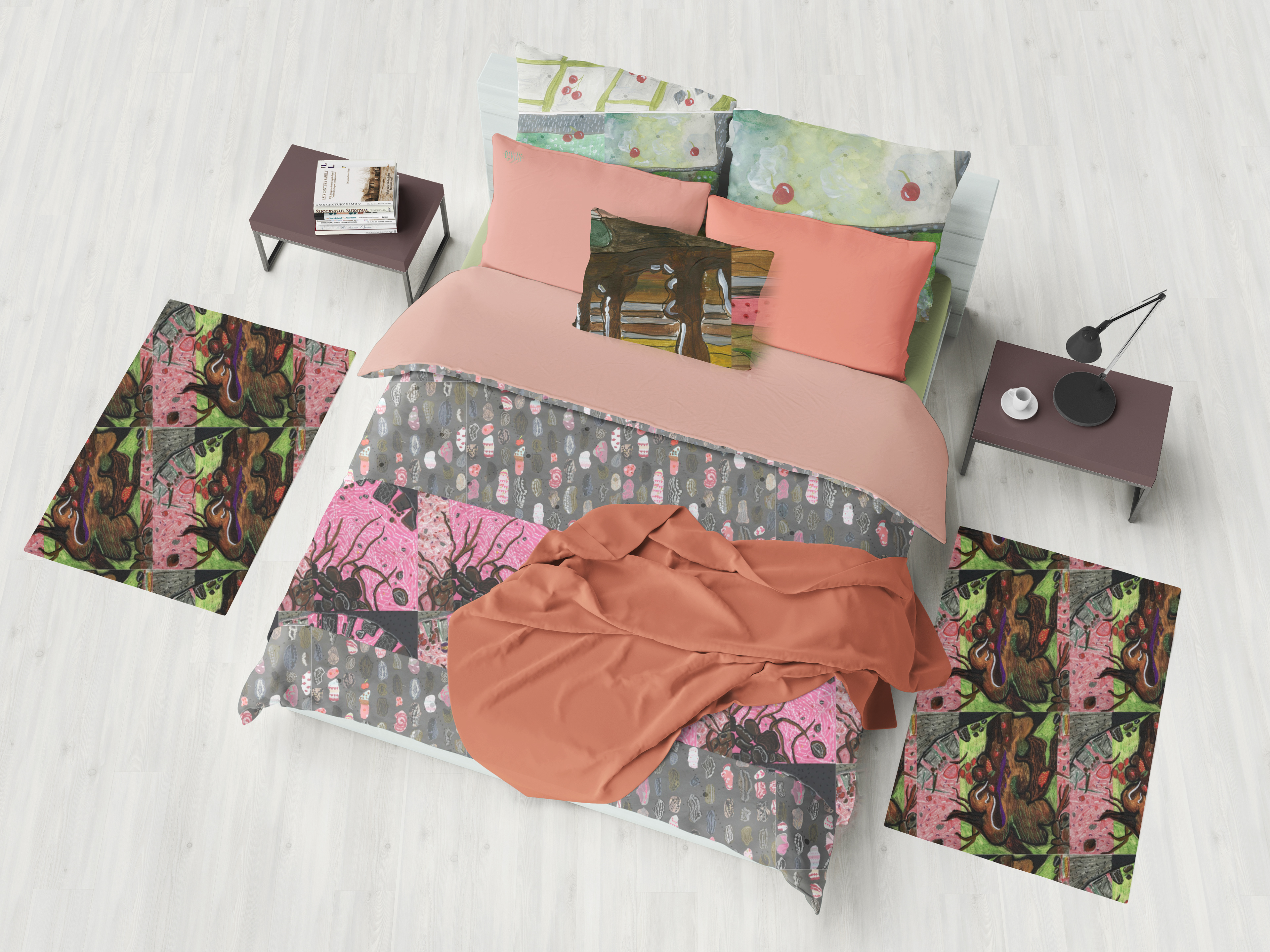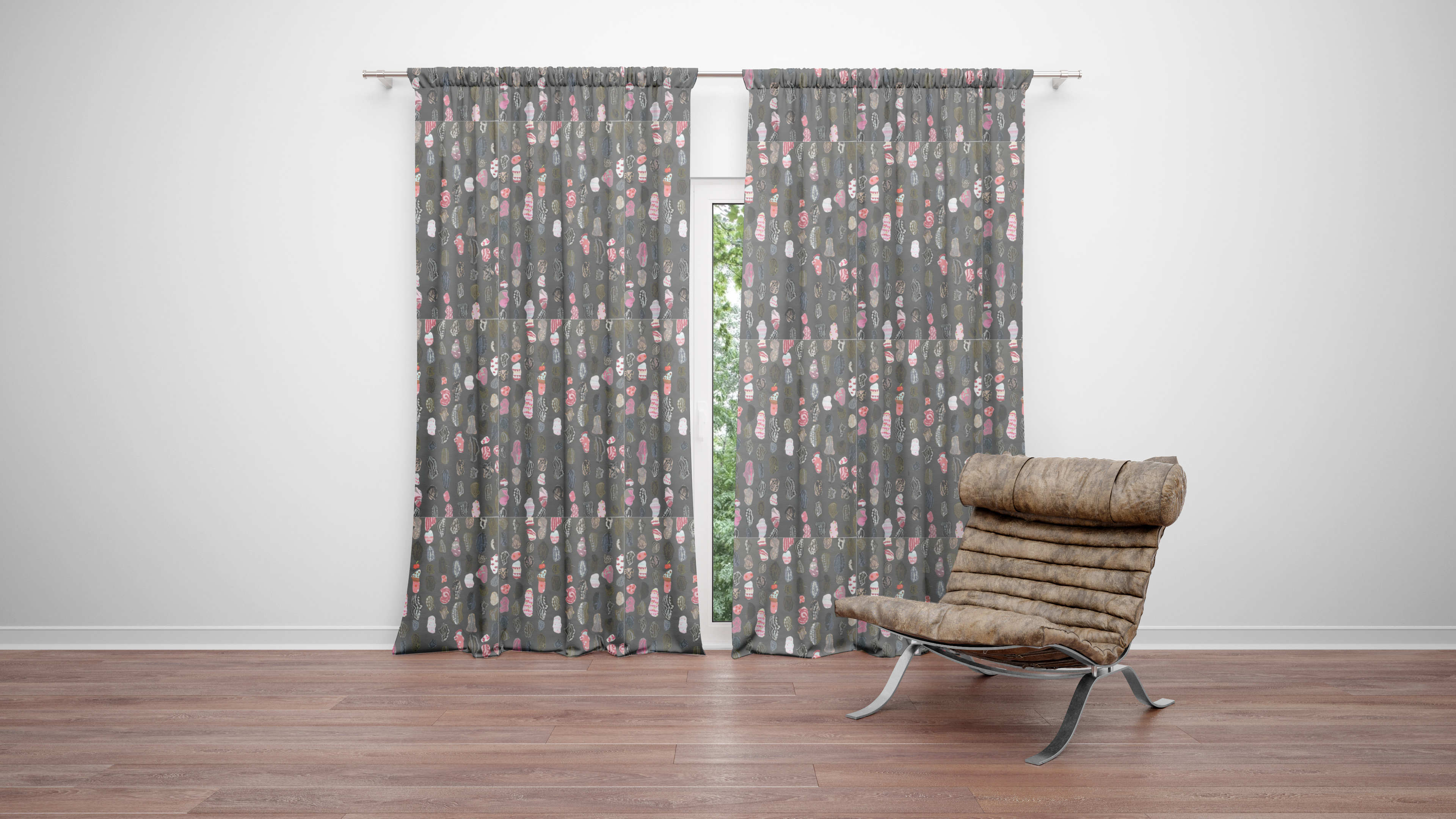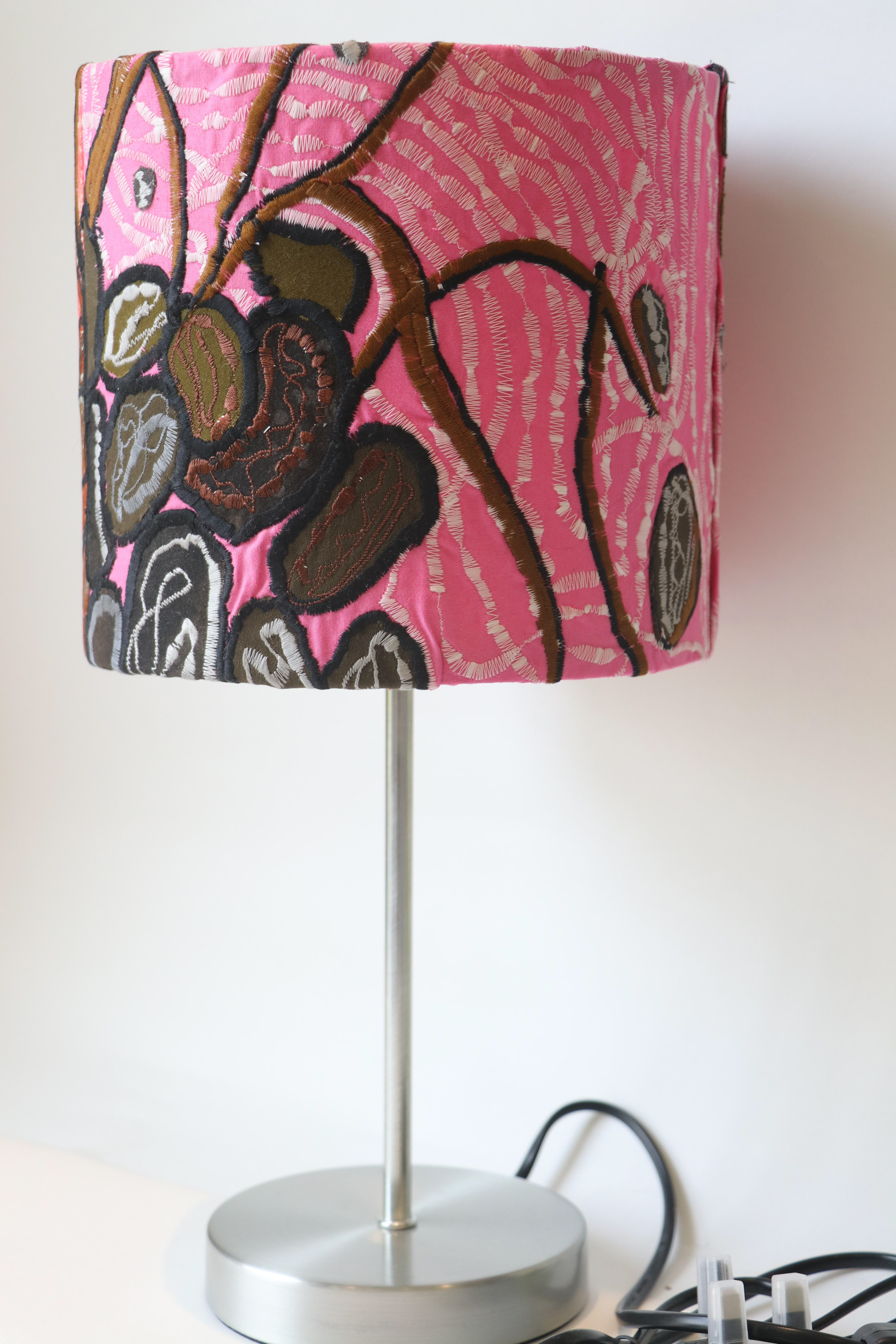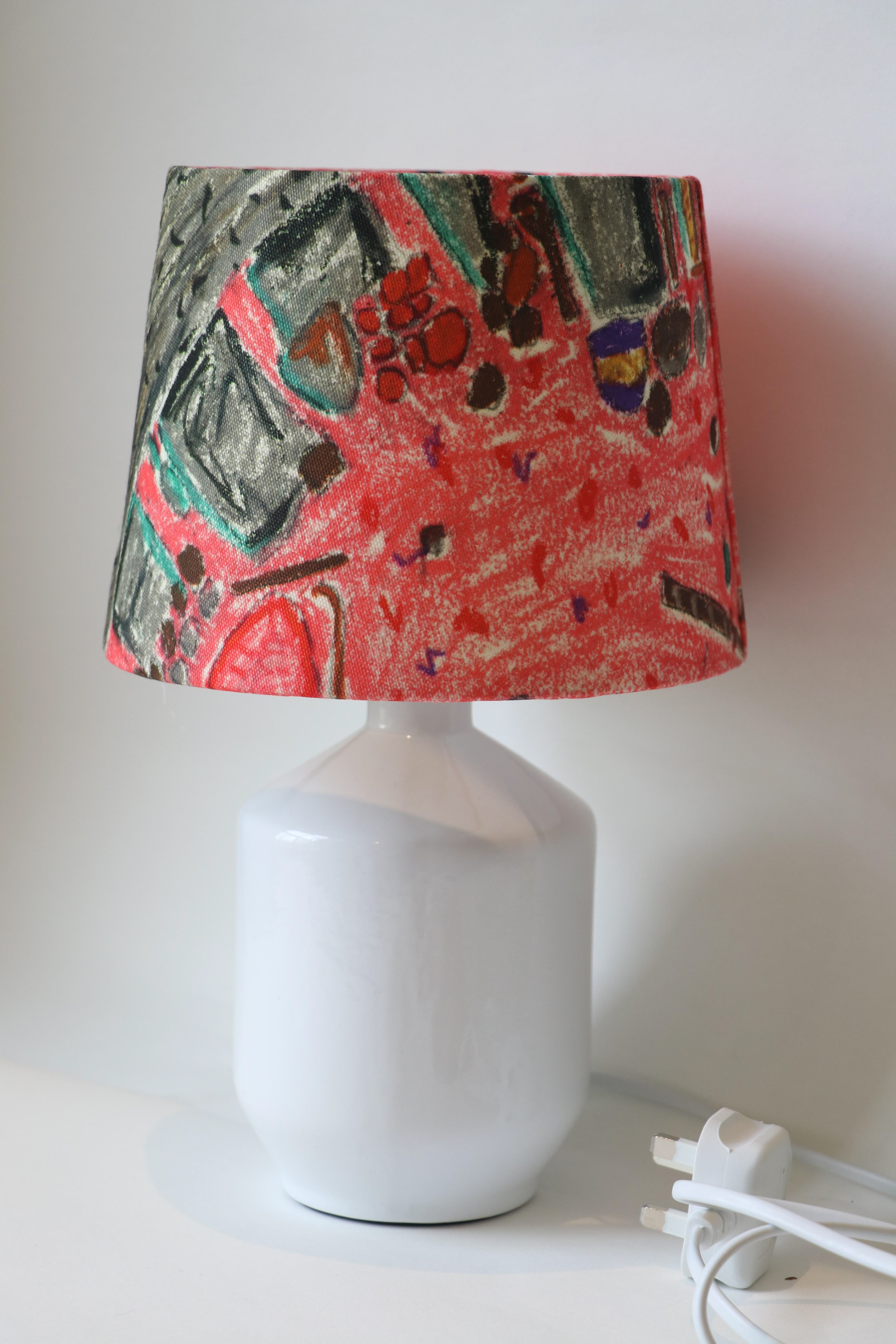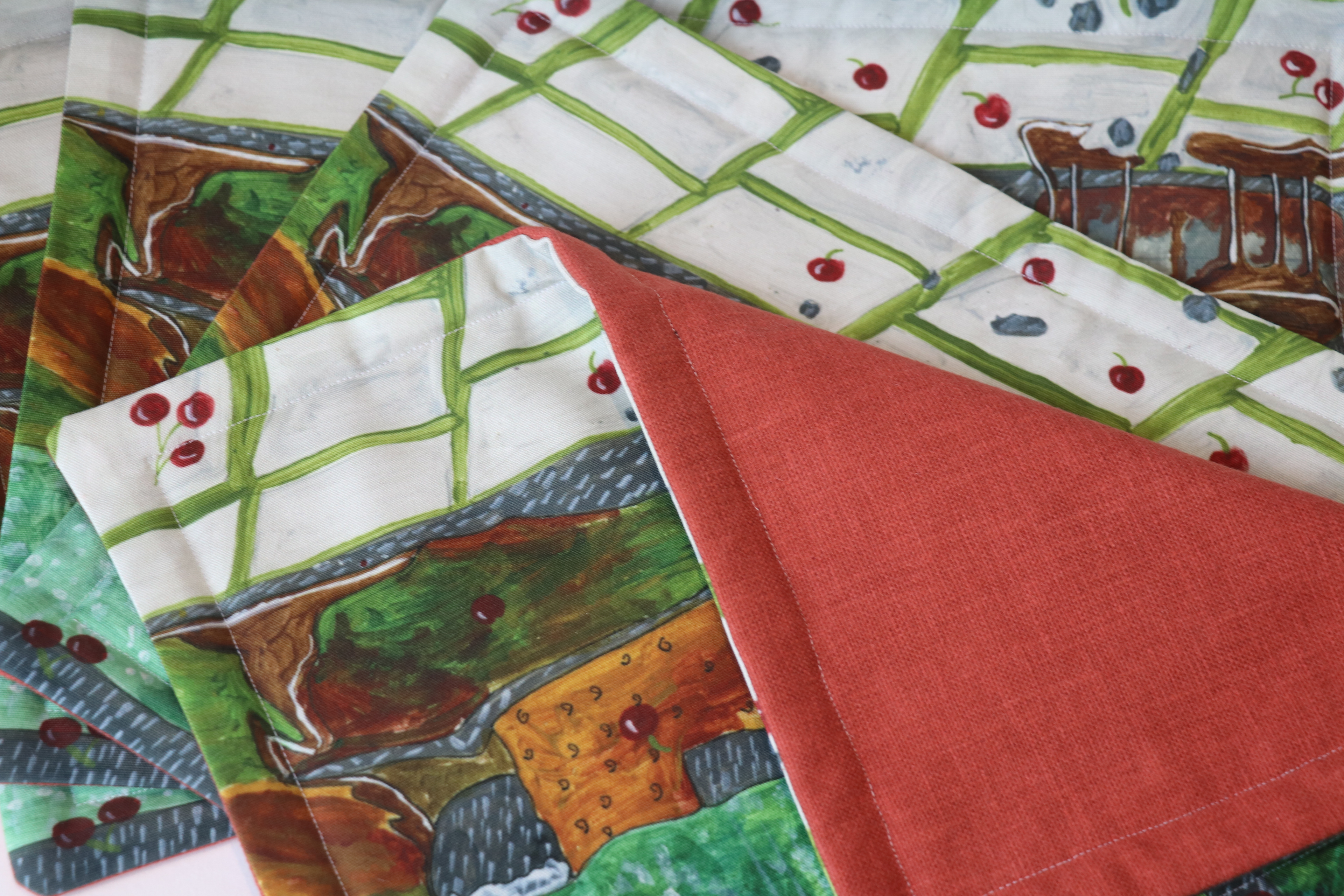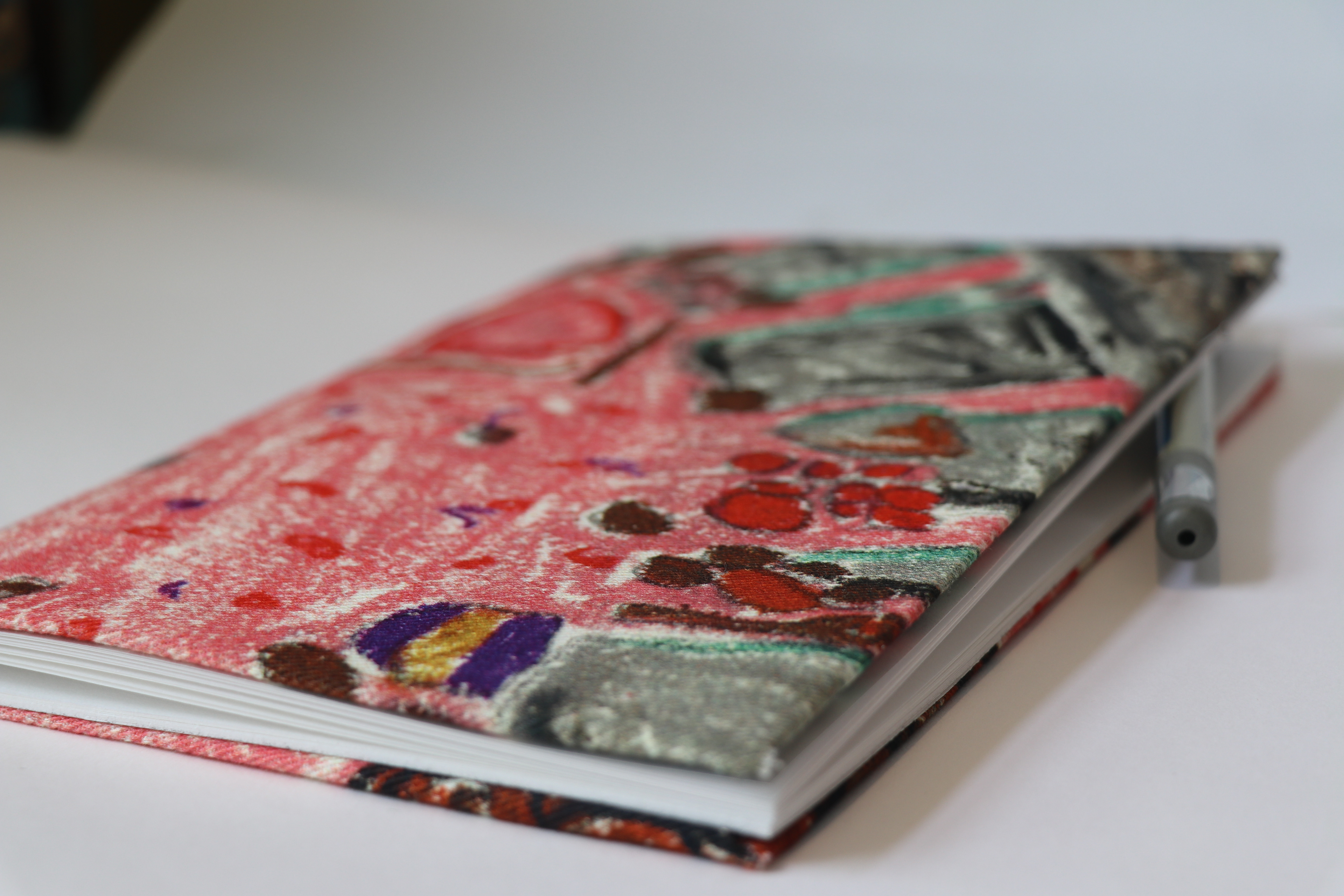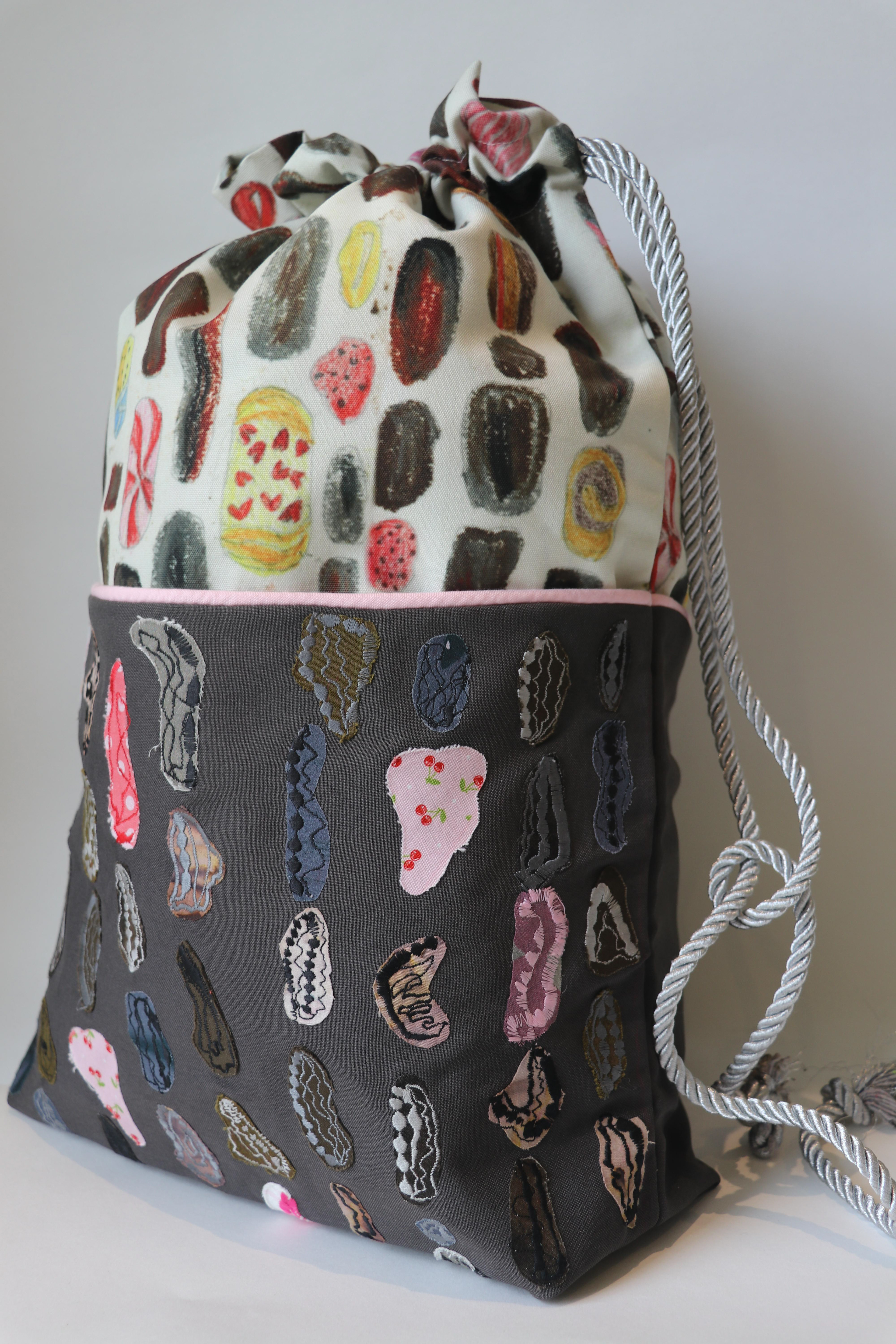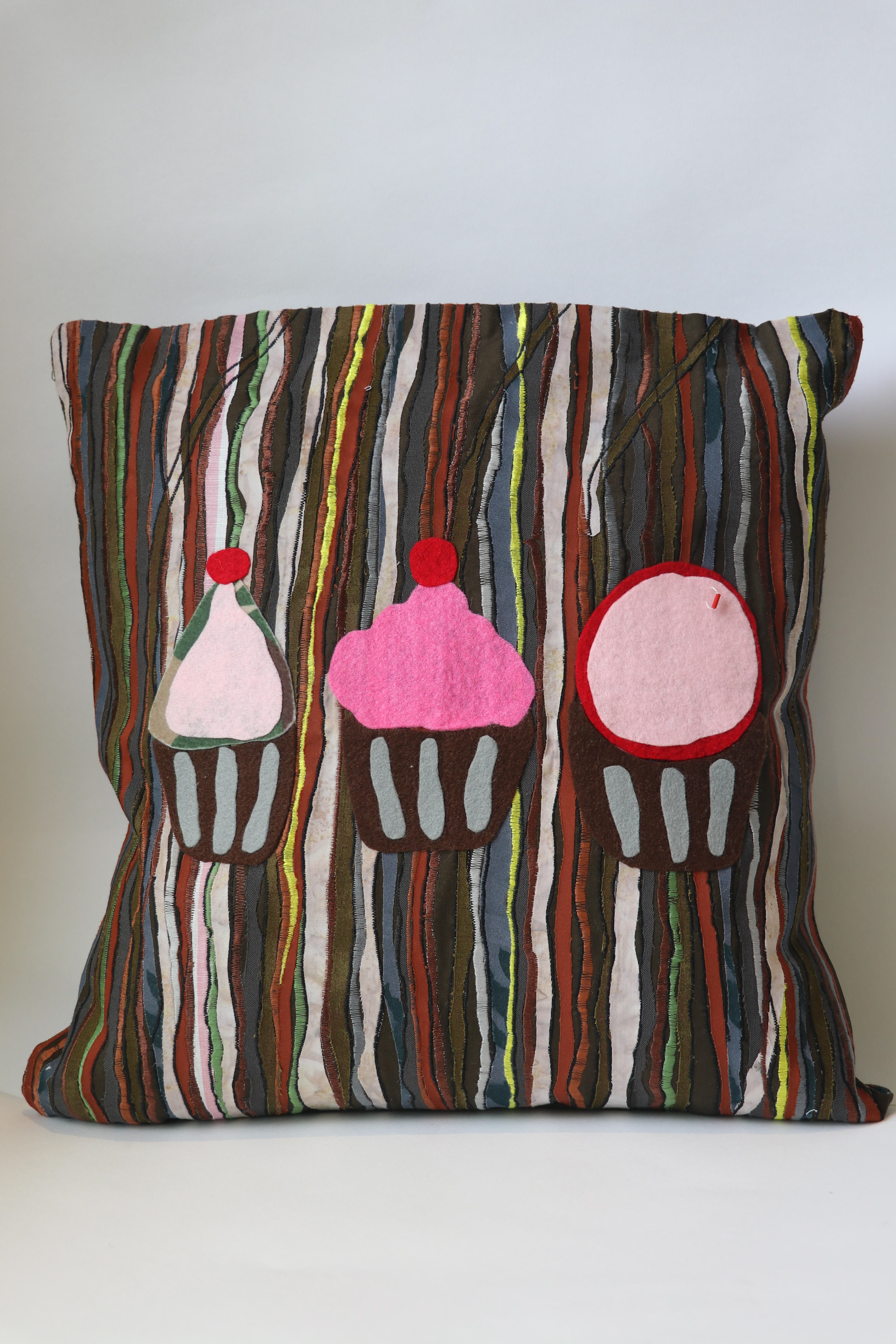 I choose patisserie and geology for my project juxtapose. I started researching and collecting inferences about this project by visiting parks, gardens, and museums and some patisseries in Bath. I took down some photos from these places and drew them in my own style using the different mediums of art. I also took references from some photography that I did back in India in my village. I drew them and for some of the photos I also did collage and sticking papers in layers.
The turning point of my project was when I did an embroidery workshop with Rachael where I learnt about using bonderweb and making a change in the sample. And therefore all my samples have embroidery and an applique in them. I started with my stones samples and I really enjoyed working with domestic bernina. 
. For my digital samples I gave them for printing to a company called Contrado. I have also used transfer print for some my samples.
The most time taking thing for me was the making of the embroidered samples and then remaking them for the products. After completing all my samples I started with my brainstorming of my products. The initial idea of making produts was different then the final outcomes. Deciding on which print works the best for which product and what fabrics should be going with which products and then material sourcing was a difficult task.