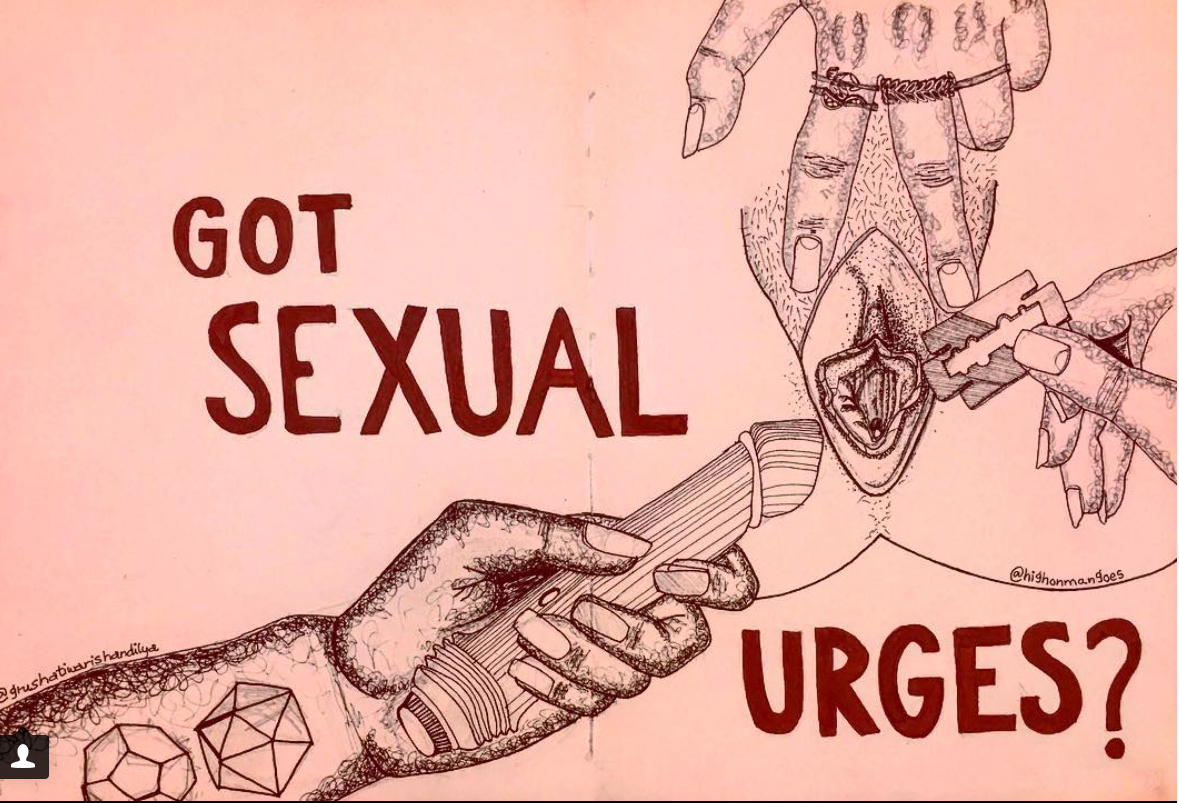 Got SEXUAL urges?? Naturally, you do. What if your family tells you it's wrong?
In a long standing tradition, girls are taken to a strange place and asked to take off their underwear and spread their legs. Not knowing the fact that someone is going to make a cut on their clitoris and in some cases mutilate more than that...all in the name of growing up. 
Female Genital Mutilation(FGM) is also known as female circumcision and is widely practiced in Africa, Asia and other Middle-East countries by some communities.
This process is carried out by using a blade(not always sanitary) and is called a CEREMONY which happens before the girls hit puberty. It's generally done when the girl is 5 to 9 years of age. 
A very common belief is that a girl should remain a virgin before she gets married. These communities believe that if they carry out this process then the girl will not have the sexual urges which are considered a sin. There are real ways of getting rid of these urges...which are taboo in many countries. Why does this happen even in the 21st century?
For more info - http://www.who.int/mediacentre/factsheets/fs241/en/
Join the conversation let's start a change. 
Art work by Grusha Tiwari 
@grushatiwarishandilya
 Aaryama Somayaji 
@highonmangoes
 . . 
#femalegenitalmutilation
#feminism
#humanrights
#endfgm
#girlpower
#womenempowerment
#askquestions
#basicneeds
#feminist
#circumcised
#sextoys
#femalemasturbation
#stigma
#breakingtaboos